See what our clients have been saying about us!
***NOTE: In addition to the below, which are just a few of many testimonials we've received, personal references are available upon request for all our guides.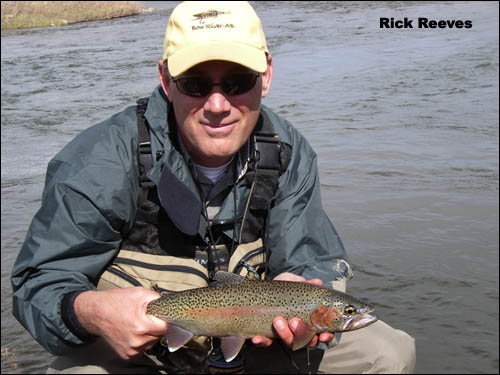 I have fished with Max on the Bow River several times and with John on the Crowsnest once. I am more than impressed with both of these guides. They both excel at explaining and demonstrating the tactics used to catch trout in each river system. But more importantly, they both constantly show their passion for the sport, and as such are a true pleasure to fish with. And oh yeah, they can both catch fish, lots of 'em and will help you do the same.
I am in sales in Calgary and will bring clients on fishing trips several times per year. After fishing with Max and John, I have no intention of using anyone else!

Cheers,
Rick Reeves - Calgary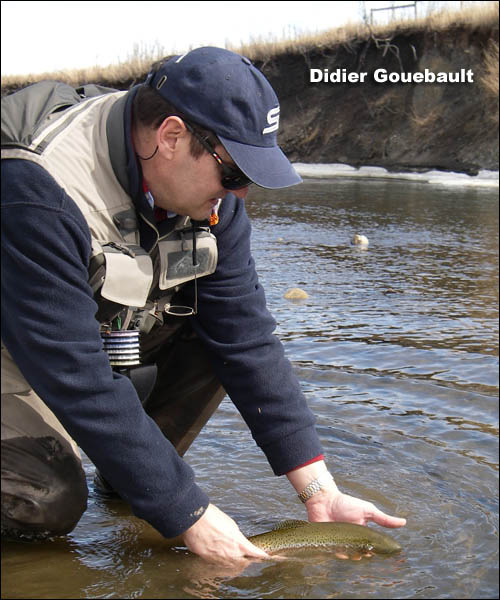 Another great day on the Crowsnest. Winter outings are fun, the fish were willing and the guiding was excellent - as usual. I have been out with John on 4 separate occasions and each time was memorable. I like his approach to guiding; you tell him what you would like to do or learn that day and he will always accommodate and adapt to your preferences. His knowledge of the rivers , creeks and lakes in the area is evident - he has always been able to put me on to fish.
On my first 3 outings (summer time), I had in excess of 50 fish every time (Cutts and Bows - not a fishing story!!). :-)
That being said I would like to offer my sincere thanks for the various days I spent with you in 2006 and I'm looking forward to 2007. Your service was outstanding on each and every occasion and you have my highest recommendations.

Tight lines,
Didier (the frog)
__________

***Thanks, Didier--I probably should have chosen a picture to accompany this testimonial that showed you with one of your numerous larger fish, but I've always appreciated the gentle way you handle trout and this communicated that. -- John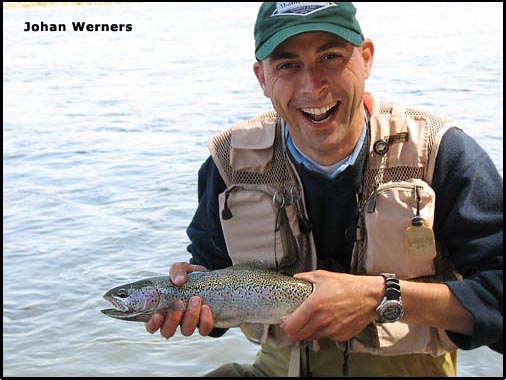 I would like to thank you again for a great day fishing the Bow River this May. When I first found out that Brian had sold BowCrow I was a little disappointed because I always liked the walk and wade trips with him. He taught me a lot about nymph and dry fly fishing the Livingston and Bow rivers. Furthermore he created a relaxed atmosphere with great fishing stories.
Bowcrow fishing adventures turned out to be unchanged, with the same excellent knowledge about the streams you fish, as well as where the fish are and what the're feeding on. I enjoyed the stories about rod making, and casting with your G&L FlyCraft Crowsnest River Series fly rod made casting look easy. I have to start saving money for one of those!
Thanks again for a great fishing day--I hope to be back soon.
Johan Werners
The Netherlands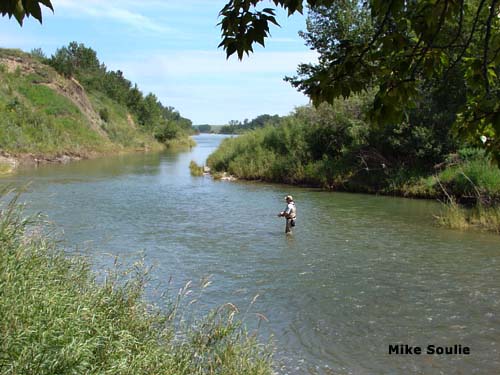 John:
Gary and I really enjoyed the day on the river with you. Ahhh the memories, the mosquitoes were in full hatch, the sun was hitting on everything...we both needed to resole our boots from walking but, our guide was one World Class guide.
Seriously, I have had many guides and have been impressed with most of them--not all--but you are a special person and it was a treat for you to share your time, rods, knowledge, fish and river with us. Thank you very much...
Mike Soulie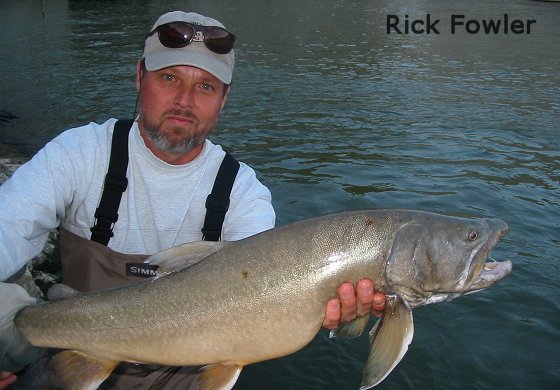 Made it home about 2:30am EDT this morning after a brutal flying day. They had to abort our take-off from the Calgary airport due to a generator failing as we were speeding down the runway. Got that fixed and made my way to Salt Lake City then to Phoenix. Got out on the runway in Phoenix in about 105 degree heat and the air conditioning went out on the plane. Back to the gate for a 3 hour delay and a new plane to finally make it home. Oh well, even the bad travel day couldn't dampen my excitement of the last 4 days fishing with you! It was an incredible fishing experience! I really felt we worked well together as a team and I know I learned a lot not only about the waters you fish, but fishing in general. I have fished with a lot of good guides over the years but can count on one hand the ones that are true superstars. Your knowledge of the streams you fish, your intensity, and enthusiasm is AWESOME! Can't wait to do it again!

Rick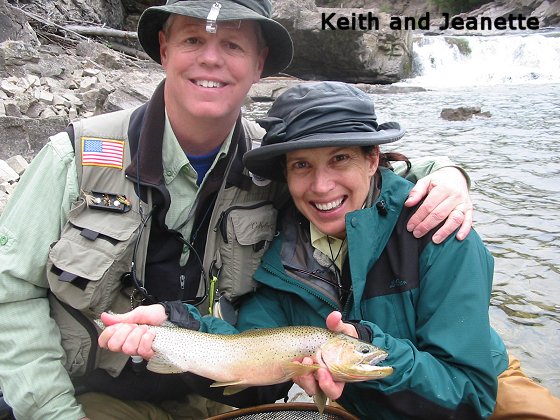 We had the best time with Brian!! Not only did we catch gorgeous fish in areas with breathtaking scenery, but we had lots of laughs all along the way. We followed Brian over fences, through fields, up and down hills, and over rocks to get to great fishing spots during the 6 days we spent with him. We felt comfortable following him on those treks and across the rivers whenever he said "this is where to cross". He was attentive to Jeanette needing extra help with some of those crossings, so he quickly established the routine lending her a helping hand.
Brian possesses great knowledge of the area and of fish habits. He coached us both with flycasting techniques needed in each particular spot, so that we were able to catch plenty of beauties.
We truly hated to return home after such a great week.
-Keith and Jeanette Gallaher

We would like to offer our sincere thanks and gratitude for the 2 days we spent with you. We consider ourselves accomplished fly fisherman but the techniques and locations you introduced to us really made our holiday- As a result we caught bulltrout on streamers and fantastic little brookies as well as lots of Cutts and Bows during our trip. We didn't realise we were also hiring a Raingod!! We caught slabs in the only dry area in the entire province of Alberta- incredible. The first time either of us have seen our backing in our lives- those fish sure go some. You also introduced Peri to "iron jaws" a 65 cm crowsnest resident bow- he hooked and lost it twice exactly in the way you predicted- it just shook the hook out of its mouth- Peri is still crying. We can't wait to go back and have a go at those big wiley browns on the Bow when it's fishable- I know you'll put us on the fish. Your service was superb and suitable for experts and starters alike- you have our highest recommendations.
Cheers Jon and Peri.